Corrosion formed at the beginning of 2001 by Matthew North (Guitar) and Paul Roe (Bass and Vocals). Both had been members of the established UK gothic rock band All Living Fear and decided to form a new band.

Corrosion's live debut was played to a warm reception supporting Swedish band Funhouse at the Camden Underworld in London.

Soon after the band started to record and the band put out 'Temple of Secrets' as an Internet only mp3 track to great response. Several remixs have also been made of Temple.

After playing various live dates around the UK in places such as Lichfield, London and Exeter the band recorded their debut demo EP 'The Elemental' this 4 Track CD has been well received and was described by starve.net as 'What Goth should and can become' and it also won Meltdown magazines Demo of the year.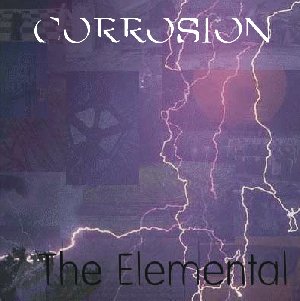 Corrosion also appeared on the M&A musicart Angel Child compilation CD with a Demo of the track 'Temple of Secrets'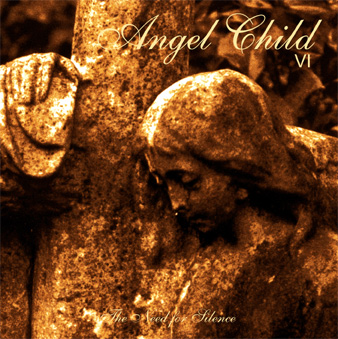 Corrosion then had several prestigious live engagements including supporting Dust of Basement at the Heresy all day festival in Coventry and the Eurorock indoor festival in Belgium.

Later on Corrosion played to a packed audience at the Garage in London this was the bands last gig for 2002.

February 2002 and the band release another demo CD 'Temple of Secrets' though this was a rush recording and as a result reviews were not that favorable and the CD was only sold at a couple of gigs in 2002.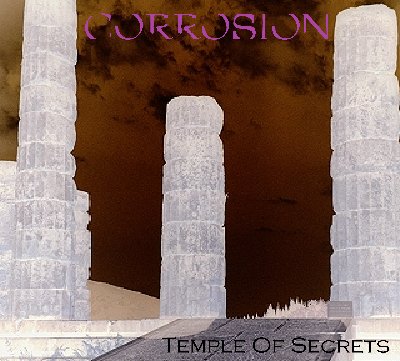 Corrosion then went on to play in London to a capacity audience and the concert was recorded and can be downloaded from this site, The band were also interviewed for over an hour for a BBC radio 4 Documentary Called 'A Gothic Quest' aired in the UK on the 20th November 2003.

Corrosion took a break from live playing and Both Matthew and Paul have been doing live stints with Matthew's other band 'All Living Fear' (Paul playing Bass for them). Roll on to the summer of 2004 and Matthew And Paul are putting the finishing touches to the bands first album proper titled 'NYAGA' to be released in October to co inside with the bands performance at this years Whitby Gothic Weekend.

For More information go to the contact page.